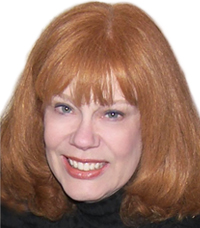 Welcome to the first edition of Delicious Design, a monthly online newsletter to provide you news and perspectives on design, decorative arts and architecture; keep you updated on exciting upcoming tours, lectures and classes; and explore the extraordinary treasures to be found in Los Angeles and beyond.

I hope this newsletter will be fresh and interesting and will give you a unique perspective on topics that are near and dear to all our hearts.
Please feel free to share this newsletter with your friends, on social media and anywhere else in the universe you want.
I welcome your comments and suggestions. You can email me at eschapa@adelphia.net. And please visit my website for more information.
All my best to you,
Eleanor