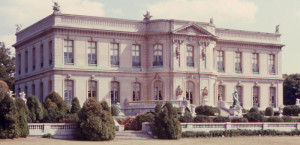 I'm excited to let you know that I am planning several Delicious Design tours this year, both domestic and foreign, and I hope you can join me for at least one of them.
Late May, Boston and Newport, R.I., the latter of which is known for its stunning and elegant mansions.
In August, Munich, Salzburg and Vienna, where we will be able to see the best of the art and architecture of Old World and modern Europe.
In October, a repeat of our very successful Hudson Valley Historic Mansions tour, right when the trees are bursting out in beautiful fall colors.
Stay tuned for more details, but feel free to contact me at eleanorschrader@roadrunner.com if you have questions.